Violinist & Music Teacher
Dip ABRSM LNCM FNCM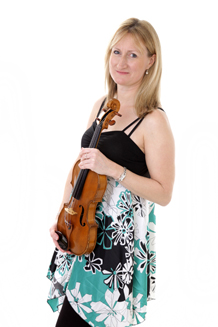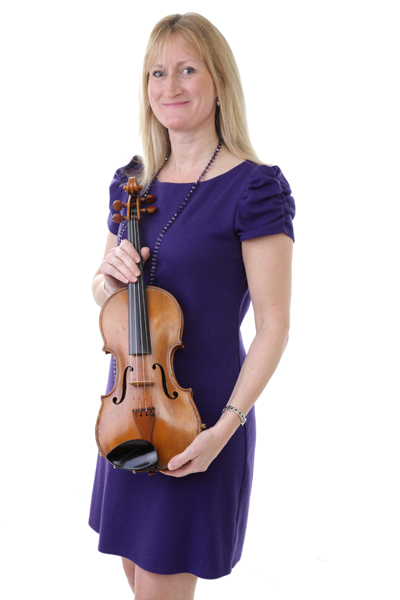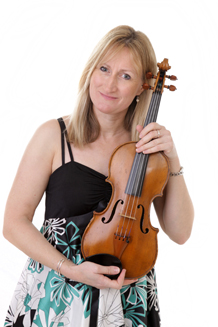 Tuition
Online lessons are offered through MusicalOrbit.com
Elisabeth Holman teaches up to and including Diploma level.
Theory of Music up to Grade 8 is also available.
Stay Connected
A little about myself...
Biography
While at the East Sussex Academy of Music, Elisabeth's quartet was coached by the Chilingirian String Quartet. She appeared as a soloist with the College Orchestra and played in many Concerts. These included taking part in Concerts at both the Royal Albert Hall and the Queen Elizabeth Hall as a student. During this time she learnt with Perry Hart, the distinguished Australian violinist, who was also a professor at the Guildhall School of Music and Drama.
Having won a scholarship to study with John Fisher (RPO) while at University at UEA she later went on to take her Teaching Diploma (ABRSM) at Exeter University. (2005)
Licentiate and Fellowship in performance successfully achieved with the National College of Music and Arts, London in July 2017 and November 2019 respectively.
Elisabeth has played as a soloist in Truro Cathedral and Truro Methodist Proms Lunchtime Series in October 2019. Also Exmouth United Reform Church as well as St Peters, Bournemouth. She runs a successful and busy teaching practice both online and on location.
Elisabeth plays a fine French Violin, a Miremont from 1870.
Stay Connected
Take a look at my Facebook page.
Elisabeth Holman Violinist and Teacher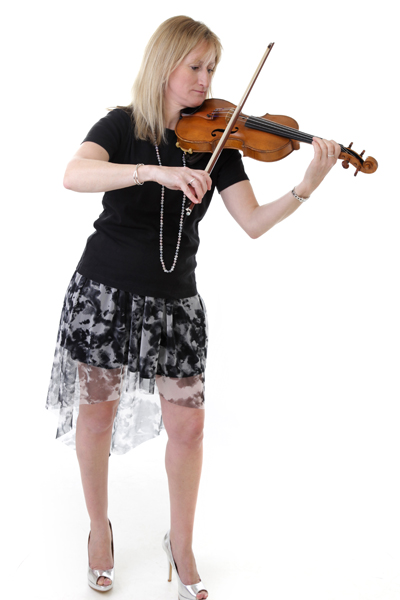 Testimonionals:
"I first learned to play the violin when I was an 8 year old. Through the years, I had various teachers - Liz was by far the most inspirational. My drive through the lanes from Tavistock to Harrowbarrow was delightful - seeing the changes of the seasons through the hedgerows. The violin lesson was always instructive and enjoyable. I particularly loved the (simple!) duets we played together. Liz organised pupils' concerts once or twice a year. I found these particularly challenging - but they were a goal and thus good for me! I chose not to stress myself with Grade examinations... My lessons were more than just a violin lesson - they sometimes provided an oasis through some difficult times... I was sad when Liz moved to Truro - just a bit of a step too far for those cherished lessons! But I was glad for the happy and deserved future it promised for her and her family."
Janet Clifford January 2019
"My daughter progressed significantly during the time Liz was teaching her. This progress has slowed down since Liz has left the area and no longer teaches my daughter. Nevertheless, the groundwork has been laid, Louise is improving steadily and continues to play the violin. I believe Liz managed to achieve a good and effective balance in her teaching between structure, discipline and motivation, enjoyment."
Parent from Harrowbarrow Primary School, where I taught from 2008-2016, until relocating to Truro.
"I have been having violin lessons with Elisabeth Holman for about a year. She has always been patient and understanding with me as a complete novice with the violin and with reading music. I have always found her to be well organised yet flexible enough to allow time to complete a lesson. I have got to the stage of enjoying the practice as well as the lessons and feel a real sense of achievement thanks to Elisabeth."
Vince Burton December 2018
"After more than 40 years since my last violin lesson I was brave enough to seek out some "brush-up" tuition. I was so pleased to find Liz who is not only very friendly and welcoming but also extremely encouraging. I really look forward to my lessons with her as she has not just brought me back up to where I was all those years ago but pushed me above and beyond! She is such a positive teacher who is happy to take things at my own pace yet moving me to higher positions (literally)!!"
Gill Hunkin December 2018
"Having come back to the violin after nearly sixty years, Elisabeth Holman has taken me from retracing my earliest, mostly lost, musical steps through to achieving passes in ABRSM exams, including a merit and a distinction in Grades 4, and 5 so far. It has been a wonderful four year journey for me and one on which I am still embarked. With patience, understanding and encouragement every step of the way, Elisabeth has not only taught me, but has also enabled me to give expression to the music and emotions that have for so long been buried within me. She is a wonderful teacher, with the ability to communicate on different levels - and she makes every lesson a real pleasure, in total comfort, with nothing to fear. Whether for a child or a more mature student, Elisabeth's teaching technique makes learning to play the violin a realistic possibility. Lastly, I cannot finish without paying tribute to her own beautiful mastery of the instrument, which just demonstrates that she has the credibility, ability and confidence to pass on her knowledge and experience."
Anthony Mosley June 2016
Music Lessons
Lessons can be arranged at my Music Studio in Truro. I aim to have an environment that is conducive for learning. I offer a cup of coffee to my adult learners and have fresh flowers and candles in the room.
Also online lessons are arranged through Musical Orbit. Message me for further details.
Prices are in line with the minimum rate advised by the Musicians' Union. Hourly lessons are £38.00. My thirty years of teaching experience is also reflected in the price. I teach beginners to advanced, and concert opportunities are available with a professional accompanist. ABRSM and NCM exam preparation if required, many students having achieved distinction.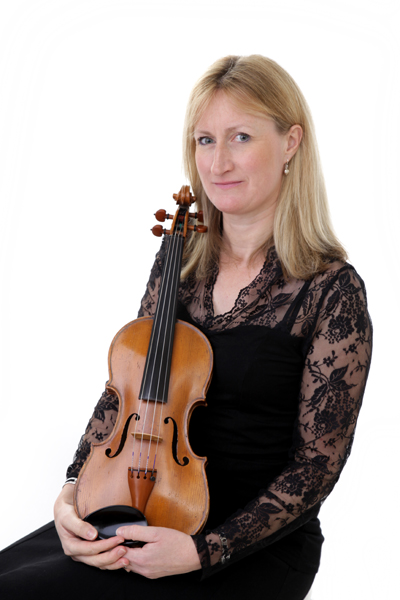 Contact me using the form below if you have any questions!
Drop me a line
Your email address will not be published. Required fields are marked *
Contact Info
Address
57 Treffry Road, Truro, TR1 1WL
Phone
01872 222580 or 0777 604 6453